Cardinal Sins at Cenerstage Theatre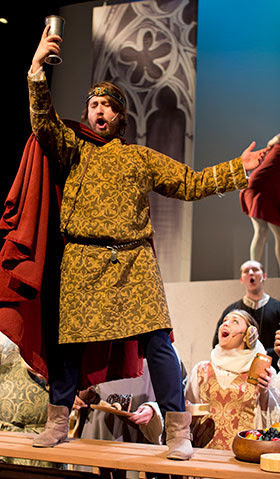 Cardinal Sins: A tragic love affair woven in the amazing story of the birth of Freedom: the creation of Magna Carta, Civil war, justice and the overwhelming power of love.
Book for Cardinal Sins was written by Alan Bryce, who also wrote the book for For All That. This new musical is set to take the stage May 13 through June 4, 2017.
Book by Alan Bryce
Lyrics by Chana Wise
Music by John Forster, Ron Barnett, Milton Reame-James, Carl Johnson, Greg Smith and Anonymous
Original medieval lyrics by Stephen Langton

John Henry Davis - Director
Taylor Davis - Assistant Director
Alan Bryce - Playwright
Greg Smith - Music Director
Amy Johnson - Choreographer
Fight Choreographer - Joshua Williamson
Maren Comendant - Stage Manager
Janessa Jayne Stick - Costume Design
Christina Barrigan - Light Design
Amy Silveria - Sound Design/TD
Craig Wollam - Set Design
Chana Wise - Lyricist